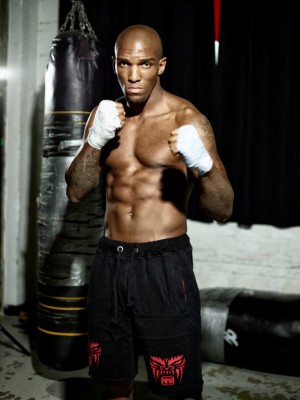 PROTEIN INTAKE
THE IMPORTANCE OF PROPER PROTEIN INTAKE
The daily protein need for the everyday non-sporting grown up is 1 gram per bodyweight kilogram, which translates to 80 grams in case of an 80 kg man. Those men who are doing sports however, have dramatically higher protein needs, which occasionally can be 3 or 3.5 times more than normal.
THE PROTEIN NEEDS OF SPORTSMEN ARE RAISED BY THE FOLLOWING FACTORS: 
the frequency of workout
the intensity of training
calorie limitations, diets
a new training method
implementing new workout periods eg.altering reps, training camp etc.
injuries
In the world of fitness and bodybuilding athletes are known to consume 2-3,5g of protein per bodyweight kilogram, but the increased protein intake is gaining more ground in martial arts as well. If we take a look at the previous list, it's apparent that almost all factors are viable in case of martial arts too. Due to the varied load, muscles are working intensely all the time. Diet is also applied during contest period, while stress and injuries are constant 'companions' to fighting sports. Sports injuries damage tissues and muscles, which are primarily built from proteins. All these factors lead to an increased protein intake, which can be 2.5-3 times more than the average non-sporting man.
WHY SHOULD YOU USE PROTEIN SUPPLEMENTS?
During increased protein intake, it's beneficial to supplement higher protein needs with food supplements. Meat with high protein rates contain a maximum of 16-22% protein, which translates to consuming 1.2 – 1.7 kilograms of meat daily in case of 90 kg sportsman. Providing such amounts of meat poses a huge load on you mentally and on your wallet as well. Choosing the best value for money material is essential, but bear in mind that the protein content of meat might vary with price range substantially.
UNWANTED OILS AND CARBOHYDRATES
While eating meat, you're inevitably consuming different oils and carbohydrates, which are unnecessary and often harmful calories. We usually eat meat with sides dish which can threaten your diet and might be harmful for your weight. Even though raw chicken breast is practically fat free, a considerable amount of oil is added if prepared: 10-12% when fried in oil and 14-23% if breaded. The latter amount is equal to a sausage or a moderately fatty pork slice. However, we need good quality fats! Olive oil and Omega 3 fatty acids are highly beneficial and essential to supplementing your daily diet, but heated sunflower oil is rather harmful.
Eating 1.5kg meat with the proper amount of side dish normally requires 5 meals a day at least. Side dishes can occasionally be left out, but not on a continuous basis. If we take five portions of side dishes, rice or bread, it converts to 2000 calories daily, which exceeds optimal energy intake levels if you want to keep your competition weight and form. The digestion rates of rice and chicken are relatively fast, but are a minimum of 1.5 hours, during which it's impossible to start a hard workout. If we add up the time spent with digestion, sleeping, work and struggling in traffic, you realize there's no time left for training.
Professional sportsmen prefer quality food only, and keep themselves away from sweets, chocolate and unnecessary calories. The longer time you spend on a pure/clean diet, the more tempting a tasty ice cream, a big cookie or anything colorful and sweet becomes. In parallel if you're eating chicken or beef most of the time, especially as part of a diet, you might end up disgusted by the pure sight of them.
THE BENEFITS OF TAKING PROTEIN SUPPLEMENTS
The digestion rate of protein shakes is really good. With a single 2dl shake, you're able to bring in the same amount of protein as with 100g of chicken breast. Another benefit to protein shakes is that they don't give you a sense of uncomfortable fullness. Due to their fluid form and exceptional digestion rates, the time dedicated to training broadens widely. Protein powders are cold-processed, so that they remain free from harmful substances, oils and fats altered during heating. Their carbohydrate- and fat content is negligible.
Did you find answers that you were looking for? If not, let us know what subjects you would like to learn more about. Contact us at admin@b-active.ie
Read also:
Coming up:
optimal carbohydrate replenishment

maintaining and improving explosivity, strength and endurance

fighting exhaustion and acidification

fast recovery from injuries

composing intensive effective workouts