Whatever your goals, a personal trainer from B-Active Fitness will get right behind you with all the expert guidance you need. Whether it be weight loss, increasing fitness, or developing muscle groups, a personal trainer will coach and motivate you until you reach your full potential.
OUR PERSONAL TRAINERS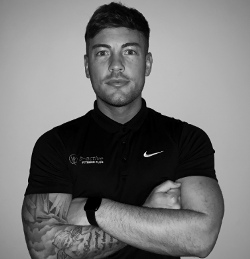 Tom Mulroney

Tom has been a part of the B-Active fitness team for over two years , With over 1000 hours worth of  1 to 1 training built up over 4 years in the industry, whether it's fat loss, muscle gain or whatever your fitness needs, Tom has built up the experience and passion to help you meet your goals.

Tom also specializes in nutritional programming for all of his clients. Weather its 1 to 1 or group sessions Tom is sure to motivate and help you along your fitness journey. 

 

 

 

   

CONTACT TROY

Call: 087 925 9445

Email: troyreneker@gmail.com

CONTACT CHRIS

Call: 086 341 2522

Email: ripfit1@gmail.com

CONTACT TOM

Call: 085 165 2623

Email: tommulroney88gmail.com

 

*Any personal information given is protected under the amended Data Protection Act 2003
TESTIMONIALS
PRICES
Please contact Personal Trainers for more information on the packages and prices.