Whatever your goals, a personal trainer from B-Active Fitness will get right behind you with all the expert guidance you need. Whether it be weight loss, increasing fitness, or developing muscle groups, a personal trainer will coach and motivate you until you reach your full potential.
Benefits of Personal Training
Progressive training program to meet your goals and objectives faster
Fitting around your commitments and lifestyle
Motivating, effective and fun
Helps you to understand the principles of exercise and nutrition
Helps you sustain fat loss and improve your self-confidence
Safe and effective program designed to help you achieve success in your training
OUR PERSONAL TRAINERS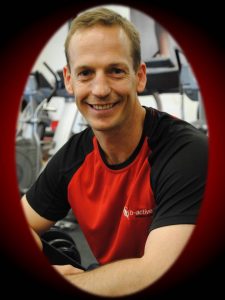 Troy Reneker 
Hi, my name is Troy Reneker and I am one of the new Personal Trainers in B-active Fitness
As a former athlete, I was privileged to be exposed to information about nutrition, strength training, mobility, flexibility and training programme design from a young age. These have stuck with me and have helped form the basis of my passion for health and fitness.
I have spent years training and coaching people of all levels. Everybody provides a unique challenge for me as a Personal Trainer and I become energised by working with you to help you achieve your goals.
I am passionate about enriching people's lives through health and fitness by teaching them life skills and empowering them with knowledge to improve their own health.
Exercise is like medicine and it allows us to reduce stress, release frustrations, combat and prevent health conditions, boosts energy levels and improves our overall self-confidence. When combined with proper nutrition, you will look and feel years younger.
So no matter what level you are, I am available to assist you in any way I can to help you reach your health and fitness goals.
Troy R.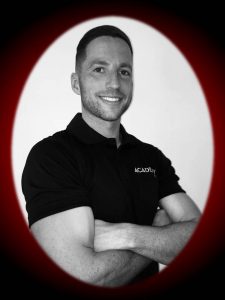 Chris Dunne
Chris is experienced and passionate Personal Trainer who has been training people of all ages and fitness levels. Whether your goal is weight loss, muscle building or sport specific training, Chris will motivate and guide you to push your limits to the completely new levels and become the best version of you.
Chris also specializes in a small group personal training, so if you don't fancy training by yourself grab your partner, training buddy or friends and Chris will make sure that you reach your goals fast while having a ball under professional guidance. This type of training is suitable for couples or maybe just friends training up for the same challenge or sharing the same goal. With that extra motivation you will never fall out of the fitness path again.
Reach your full potential. Contact Chris today.
CONTACT TROY
Call: 087 925 9445
Email: troyreneker@gmail.com
CONTACT CHRIS
Call: 086 341 2522
Email: ripfit1@gmail.com
*Any personal information given is protected under the amended Data Protection Act 2003
TESTIMONIALS
I am halfway to my goal, I have another stone to lose and am confident this will happen with the support of Chris my trainer whom I meet up with every month to up my game and challenge myself more. I cannot recommend him enough, he is very professional and ...
I started training with Troy in August 2015. From day one, I felt very comfortable with Troy. The training programme is constantly adjusted to keep it interesting and enjoyable, and to ensure that I am being pushed to my limits. I can't thank Troy enough for his commitment to helping me work towards my goals, his friendly, professional and dedicated approach to making ...
Troy's personal training sessions are awesome and very challenging. He always has new exercises to switch things up so you don't get board. And he definitely challenges me to the max which is what I signed up for. I highly recommend Troy for all your personal fitness needs. you won't ...
PRICES
Please contact Personal Trainers for more information on the packages and prices.